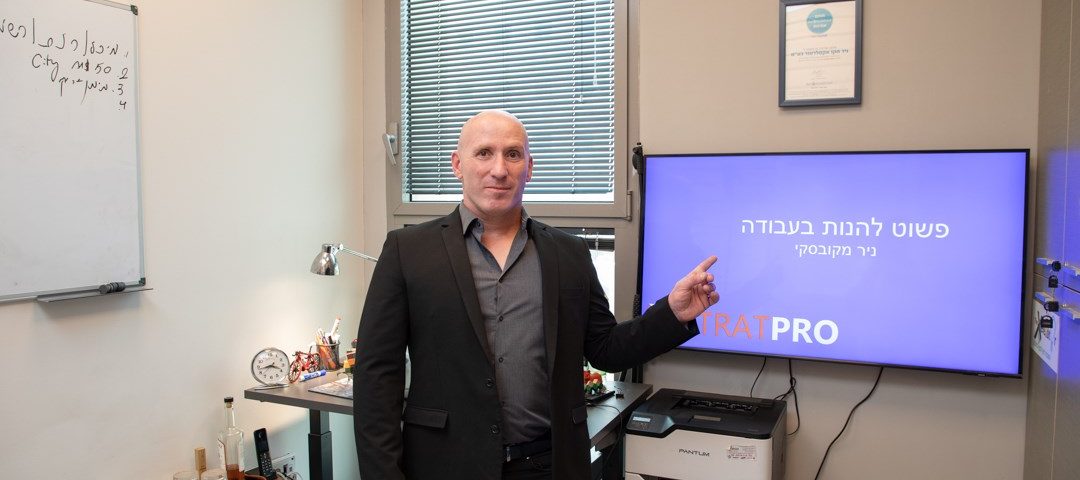 Jason Zickerman is the President and CEO of The Alternative Board (TAB). He is also a contributing business columnist on Entrepreneur.com where he shares his thought leadership and industry acumen.
Why Good Leaders Do Not Have Efficient Relationships
By Jason Zickerman
Business owners are constantly pounded with advice and suggestions on what they should and shouldn't be doing to build a successful organization. They hear industry experts like me talk about the importance of key business issues like productivity, vision and all kinds of operational and strategic approaches. Sure, these are crucial areas to master when growing a business. But I dare say that on a scale of importance, all these topics pale compared to something much more obvious and yet often elusive — building and fostering relationships.
There is no how-to guide or infographic that dictates the process of creating a connection with the people who surround you in your business. While the industry is almost entirely focused on fine-tuning processes to allot for the least amount of engagement, I learned something from a valued colleague of mine a long time ago. When it comes to relationships, never try to be efficient.
Think about all the people in your life and the relationships you have with them. Specifically, I want you to reflect on the good relationships you truly value. Are those associations sometimes complicated? I bet. Are they dynamic? I hope so. Are they based on efficient conversation and modulated engagement? No way.
How Do You Interact with Your Team?
For your employees to perform at their best and flourish in your organization, they need to feel seen by you and other members of your leadership team. They need to know their voices are being heard and recognized. And they need to believe that you, as the business owner, truly care about their well-being and have their best interests in mind. It is critical that everyone on your team feels valued and that their contributions are appreciated by you and throughout the entire business.
And none of this — and I mean absolutely none — is ever achieved through efficiency.
John Mousseau is the Owner and Trusted Advisor of TAB Jersey Shore North. He is a certified TAB Board Facilitator and Business Coach, a TTI Success Insights Value Added Associate and the Owner of Moose Consulting, a marketing and management consultancy.
"Passion fuels my work every day as a peer board facilitator and business coach for The Alternative Board. I love helping business owners transform their goals into tangible realities, guiding them to not only be better business owners, but also to develop a healthier relationship with their business. It's more than just work, it's a journey to use my experience to leave an impact, a positive footprint in their business landscape.
"Knowing that these entrepreneurs see me as a trusted advisor, in both good and bad times, gives me a unique sense of satisfaction. It's gratifying to be that trusted beacon, guiding them through their challenges, helping them navigate their way to success.
"But, what truly keeps me motivated is the daily inspiration I draw from my members. Being a business owner is a testament to resilience, a balancing act between taking a punch and bouncing back, ready to keep moving the business forward. Witnessing this grit and determination every day invigorates my commitment to my role, reminding me of why I love what I do. Helping business owners succeed is more than a job for me, it's a mission, one I'm truly honored to be a part of."
The following are some business owner tips from TAB Jersey Shore North Board Members:
No Such Thing As Successful Shortcuts
"It doesn't take much more effort to do a job correctly from the start. If you don't, you will do the job again and again until you get it right – otherwise it will be someone else's customer and in due time, you'll be out of business. Consider how you would want to be treated in a business relationship – i.e., treat others how you would want to be treated. This philosophy builds a healthy relationship with the customer and establishes a level of performance for your coworkers relationships with fellow team members and customers. Within this framework you build respect that is earned and hopefully contagious."
Vince Tomasso
Air & Gas Technologies
Create Efficiencies in Your Schedule
"Leverage time-blocking techniques so you are doing more of the same thing at the same time rather than spreading them out. For instance, make Fridays 'Proposal Day' and block off the time necessary to get this done. Don't give it away for any reason. Inform your clients that whether you get a request for proposal on Monday or Thursday, it will get done on Friday. Be sure you set the expectation, then deliver on your promise! Do the same for financial, marketing and other activities, so you always know what you're doing and when. The difference between chaos and calm will always be organization. And every minute spent organizing can save you an hour in execution."
Tom Bull
Two River Computer
A Hands-On Approach to HR
"Don't hesitate to address personnel issues head on. By procrastinating or avoiding, you take the chance of negatively impacting the health of your team and the overall company culture. While it may be uncomfortable addressing conflicts and disagreements, it provides an opportunity to establish boundaries, offer constructive feedback, and set clear expectations, ultimately fostering a positive and productive work environment with increased trust, improved collaboration, and a healthier work dynamic for everyone."
Jennifer Eckhoff
Eastern Monmouth Area Chamber of Commerce
The Secret to Business Ownership Success
"The secret to success is very simple. Surround yourself with people smarter than you are. Give them the target.
Empower them. Then get out of the way."
Jon Lisko
Lisko Environmental
Creating a Culture of Trust
"We put a lot of effort into making our clients feel comfortable, respected, and never judged. It is a privilege to be trusted. This starts with our employees who are empowered to be curious and maintain open communication with each other, our clients, and all constituents. As an organization we are accountable, trusting, and flexible where employees are encouraged to do what they think is right for the business, fellow employees, and our customers. This has always been a priority for me as a business owner."
Colleen Healey
Katella Bookkeeping
Schedule Recurring Meetings
"Be sure to have regular recurring meetings with your teams. Ensure these meetings are run with positive messages at the beginning and end so that you always open and close on high notes. Make your meetings interactive and flesh out things people are really thinking but might not necessarily be willing to say without extra encouragement. You will find that you collect real moments of truth that will prove invaluable and give you a pulse of what's going on deep inside your organization."
Troy Teeboom
KUR Wellness Studios
Achieving business objectives occurs when plans, people, processes and systems are aligned.
Organizational culture is the framework for how things get done in your company. The best chance for you to achieve your business objectives occurs when plans, people, processes and systems are aligned.
In this free, on-demand webinar, you will learn:
What corporate culture IS and what it IS NOT
Why it's important for leaders to understand how they create and propagate culture
How you can avoid undermining your own efforts to achieve success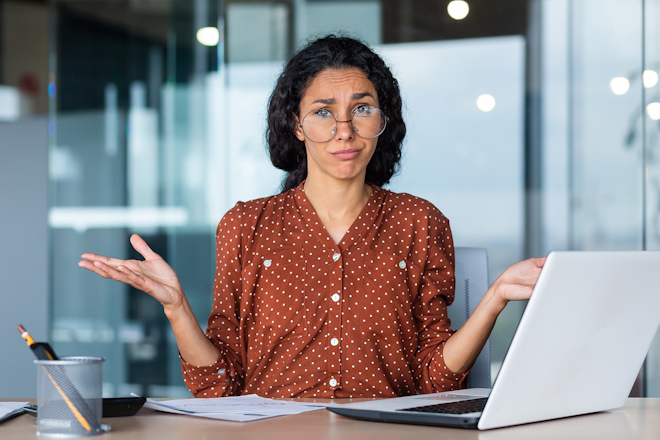 The employment market has been brutal for most companies and industry at large. While job seekers are certainly also experiencing employment volatility, it still appears that in many ways the workforce is still holding the best hand in the high-stakes game of acquisition and retention. According to the U.S. Bureau of Labor Statistics, every month between July and November of 2022, more than 4 million American workers quit their jobs. Do the math; that's over 24 million resignations in just six months. While those numbers have improved somewhat in 2023, they are still hovering near historic highs. So now more than ever, it is essential that business owners leverage all they can to attract and retain the talent they need to run and grow their companies. And for many, that requires a little self-reflection. Just how in tune are you with the drivers and detractors of employee satisfaction?
Here are the top seven things even your best employees hate and how you can fix them.
1. Employees Hate Being Micromanaged.
Excessive direction and control over employees dramatically impact productivity, innovation and job satisfaction. Allowing a level of autonomy reinforces respect and professionalism, while underscoring a culture of accountability.
The ideal employee is an individual who works hard, acts on their own initiative, seeks to be a high-quality team player, and wishes to grow in their career. If you have employees who fit this description, it's a good bet they would welcome new opportunities to learn and develop their existing skills.
As we have noted before, "Employees who see a potential upward career path within your company are more likely to feel engaged than those who see their job as a dead end." That's why it's so important to actively sponsor in-house and off-site classes and webinars tailored to employees wanting to sharpen and expand their skills set.
Here are key reasons to promote learning and development within your organization:
Work should have meaning for every employee.
Employers who see an unacceptable rate of turnover may not be communicating the importance of every employee's individual contribution to growth. "Team members need to feel their work holds real meaning," notes Forbes. Engaged employees "do better-quality work, have higher output and make fewer mistakes."